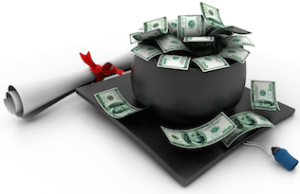 Need scholarship money?
Why take out student loans when there are so many scholarship opportunities available? Education costs can add up fast, and a healthcare career doesn't always come cheap.
OMAP (OnlineMedicalAssistantPrograms.net) is now offering our 100 word essay scholarship for all current and prospective students pursuing a career in the health care field. New for 2017: we've made it easier than ever by changing our 1500 word essay requirements to only 100 words!
Click here to apply. Please read the following information prior to applying:
Why a 100 Word Essay?
We understand that applying to essay based scholarships can be a considerable time sink. And if you are applying to multiple scholarships, the commitment required can get out of hand quickly. Our goal isn't to chain you down with writing essays, you have enough to worry about! However, a simple drawing is a little unfair, and we would simply receive too many applications to make it worth your time. We want to give as many healthcare students this opportunity as possible.
The scholarship disbursement amount is $500 x 4, for a total of $2000. Four unique winners will be selected yearly to receive a one-time payment of $500.
Essay Instructions
Please explain why you should be considered for our scholarship, using the following criteria:
Minimum of 100 words, maximum of 200 words
All essays should be written in English using correct grammar and punctuation
All personal information needs to be accurate and truthful
Pictures, audio, and video are accepted as part of the submission
How Much Are We Giving Away?
We are currently offering $2000 in scholarship funds per year. The money will be divided between four lucky students, and dispersed four separate times per year on select dates (see deadline instructions below). Each winner will receive $500 in scholarship money.
What are the Deadlines?
If you missed the last deadline, don't worry! We offer 4 scholarships per year to different individuals. Be sure to get your applications in before the next deadline!
Deadlines for 2017:
Scholarship #1: March 31, 2017 (funds distributed by April 30, 2017)
Scholarship #2: June 30, 2017 (funds distributed by July 30, 2017)
Scholarship #3: September 30, 2017 (funds distributed by October 30, 2017)
Scholarship #4: December 31st, 2017 (funds dispersed by January 30th, 2017)
What are the Requirements?
All winners will need to provide proof of meeting the following requirements:
Must be at least 18 years old (at the time of disbursement)
Must be a citizen of the United States
Must be enrolled in an academic program in a healthcare related field
How Should You Use the Money?
There are no restrictions or requirements on how you spend the money. Once you receive the money, it is yours to do with as you please: tuition, books, housing, food, etc.
How are the Essays Judged?
All judging will be done by our current editor in chief. Although only so much can be said in 100 words, the essays will be judged on grammar, creativity, and accuracy. Pictures and/or videos to support your essay are encouraged and will be taken into accouant as we judge submissions.
Your Privacy
We take your privacy seriously. All scholarship application information submitted will be used solely for the purpose of notifying the winner and dispersing funds.
We do not share any scholarship application information with 3rd party websites or companies. Please see our privacy policy for further information.
I'm Ready – How Do I Apply?
Click here to apply for the scholarship.