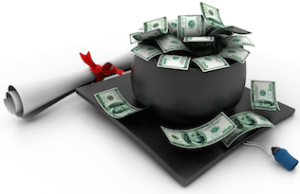 Why take out student loans when there are so many scholarship opportunities available? Education costs can add up fast, and training for a healthcare career doesn't always come cheap.
We are no longer offering an annual scholarship… It was fun reviewing the essays that came in and we were honored to make earning a degree in medical assisting a little more affordable for our 2021 winner Danielle Miller. Our thanks to everyone who participated!
Why a 500-Word Essay?
We understand that applying to essay based scholarships can be a considerable time sink. And if you are applying to multiple scholarships, the commitment required can get out of hand quickly. You already have enough to worry about when preparing for your career!
That's why a short, 500-word essay is all we ask for. We want to make it relatively easy to qualify and apply for the scholarship so we can extend this opportunity to as many deserving medical assistant students as possible.
Essay Question
As healthcare systems deal with an unprecedented level of demand, providers are looking for every opportunity to improve efficiencies, both on the the administrative and direct patient care sides of the business. Medical assistants are expected to be a big part of that.
We want to hear your thoughts on what this could mean for MAs, both in terms of expanded job duties and additional training.
Keep in mind that this is not a research essay. We're looking for your thoughts and opinions on this important topic, so there are no wrong answers.
Who is Eligible to Apply?
The contest is open to recently accepted or currently enrolled student in a qualifying medical assistant program.
All current medical assistant students (2nd semester and beyond) must provide proof of having a minimum GPA of 3.0 in their most recently completed semester.
All recently accepted students looking forward to beginning their medical assistant program or those in their first semester, must provide proof of being accepted into a qualifying program, and proof of having a minimum GPA of 3.0 in the final semester of their senior year in high school.
Scholarship Application Requirements
You will need to submit just four things to meet the scholarship application requirements:
Complete application form with verifiably true and accurate information
100% original essay that addresses the topic described above (500 – 1,000 words)
Proof of enrollment or acceptance to a qualifying medical assistant program (any medical assistant certificate, diploma, or associate program offered at an accredited school; must hold national or regional accreditation in good standing from an agency recognized by the Council for Higher Education Accreditation or the US Department of Education)
Proof of meeting minimum GPA requirements of 3.0 in final semester of high school or most recently completed semester of post-secondary program (transcript summary or another verifiable document with school letterhead)
The application form, required documentation, and essay must all be submitted at the same time.
Any false or inaccurate information on the application form or plagiarized content on the essay would be grounds for immediate disqualification.
How Should You Use the Money?
There are no restrictions or requirements on how you spend the money. Once you receive the scholarship, it is yours to do with as you please: tuition, books, housing, food, etc.
Selecting the Winner
Our staff will review all applications and essays that meet the basic requirements and select a winner based strictly on the strength of the essay.
The essay topic is all about your personal experience and your own subjective thoughts and opinions. So naturally, there is some subjectivity to our selection process. This means that everyone with a qualifying GPA who is enrolled in or has been accepted to a qualifying program has an equal shot at winning, regardless of background, employment history, or extracurriculars. We feel this is the most equitable way to approach the selection process.
We know that all applicants are worthy of the award, but we're limited to choosing just one winner per year.
Your Privacy
We take your privacy seriously. All scholarship application information submitted will be used solely for the purpose of notifying the winner and dispersing funds.
We do not share any scholarship application information with 3rd party websites or companies. Please see our privacy policy for further information.
Announcing the Winner
We will start by contacting the winner by phone or email to deliver the good news. At that time, we will ask for proof of current enrollment and transcripts covering the period of time that passed since submitting the application. No further documentation would be required for students who submit their essay and application within the spring quarter/semester.
If the selected recipient is unable to supply the required documentation, or if the GPA has dropped below 3.0 since submitting the application, we reserve the right to rescind the award and give it to another applicant.
We will ask the winner to provide a picture of themselves along with a few words that we will publish right here on OnlineMedicalAssistantPrograms.net.
We will then make our official announcement to share the good news with our readers.
Paying Out the Award
We will make out a check for the full $500 award and send it directly to the winner in one lump payment immediately upon making our official announcement.
The winner is free to use the proceeds at their discretion to apply toward tuition, books, housing, or any other expenses they need to cover during their medical assistant program.
Non-Discrimination Policy
OnlineMedicalAssistantPrograms.net does not discriminate based on age, race, sex, religion, disability status or sexual orientation. All qualified applicants are given equal consideration and are assessed strictly based on the strength of their essay. It is at the sole discretion of our staff to select the applicant we feel best exemplifies the traits and values of a great master's level business professional.
Official Rules
PARTICIPANT ELIGIBILITY: The Contest is open to (1) any college student pursuing a qualifying degree anywhere in the world (2) who is at least 18 years of age, (3) currently enrolled in an accredited college or university, as listed on the U.S. Department of Education website, available at http://ope.ed.gov/accreditation/Search.aspx or its equivalent in countries outside the U.S., (4) with a minimum GPA of 3.5 on a 4.0 scale, and (4) who completes the entry form on OnlineMedicalAssistantPrograms.net. The contest is void where prohibited by law. Entries must be from individuals only; groups, organizations, and multiple-party entries are not eligible. The Contest is governed by United States law and is subject to all applicable federal, state, and local laws and regulations. Employees of OnlineMedicalAssistantPrograms.net, its affiliates, subsidiaries, advertising, promotion and fulfillment agencies, judges, and members of the immediate family or household of each are not eligible. Immediate family members include parents, siblings or any person residing in the same household as employee.
ENTRY: Entrants must complete the entry form and answer the question in the space allotted. The essay must be original and must have been created by the entrant; entries that plagiarize the work of others will be disqualified. OnlineMedicalAssistantPrograms.net may verify the eligibility of each applicant; if an applicant is found to be ineligible to enter the contest, their entry will be considered invalid. Entrants must fill out all required portions of the entry form to be eligible for consideration. Limit one entry per person per contest; if an applicant enters more than one time they will be disqualified. OnlineMedicalAssistantPrograms.net reserves the right to verify an applicant's information, the originality of the answer, or any other facet of an applicant's entry if further investigation is deemed necessary. By entering you agree to accept and be bound by these rules. Odds of winning depend on the number of entries.
CLAIMING YOUR AWARD: The winner(s) will be notified by email and/or phone; failure to provide accurate contact information may result in disqualification and if unable to reach a winner within 72 hours, OnlineMedicalAssistantPrograms.net may in its discretion award any scholarship to any other contestant. No guarantee of notification is made to applicants who do not win the Scholarship Contest. This scholarship will be awarded to the winner(s) directly.
No payment will be granted until OnlineMedicalAssistantPrograms.net is able to verify with the winner's institution that all college/university enrollment information (including GPA) is accurate. Winner will be required to submit an official transcript to OnlineMedicalAssistantPrograms.net.  OnlineMedicalAssistantPrograms.net may, in its sole discretion, decline to award payment of the scholarship in the case of a winner's failure to provide information in a timely fashion if requested by OnlineMedicalAssistantPrograms.net or the institution, or if the student's enrollment lapses for any reason.
SCHOLARSHIP AWARD; ODDS: Your chances of winning the scholarship competition depend on the number of total entries, the quality of your answer, and how your answer is viewed by the judges from OnlineMedicalAssistantPrograms.net. ALL FEDERAL, STATE AND LOCAL TAXES, AND ANY OTHER COSTS AND EXPENSES, ASSOCIATED WITH THE RECEIPT OR USE OF SCHOLARSHIP AWARD ARE THE SOLE RESPONSIBILITY OF THE WINNER. Awards are provided WITHOUT WARRANTY OF ANY KIND, express or implied, without limitation. ALL SCHOLARSHIPS ARE AWARDED SUBJECT TO THE TERMS, RESTRICTIONS, AND LIMITATIONS. Except as determined by the Sponsor in its sole discretion, no substitution of the scholarship shall be offered and no transfer of the scholarship to a third party is permitted.
PAYMENT DIRECTIONS: OnlineMedicalAssistantPrograms.net will pay the Scholarship Award directly to winner in one lump sum. OnlineMedicalAssistantPrograms.net has the sole discretion and final word over the timing and manner of any scholarship payments. Winners will be responsible for providing a letter of acceptance or enrollment from the college or university where the Scholarship Award will be directed, and a signed statement that funds will be used to offset the cost of their eligible college education (tuition, fees, books, supplies, equipment, and/or room & board). OnlineMedicalAssistantPrograms.net has the sole discretion and final word on any issues that may arise around a winner's eligibility.
CONDUCT: By registering for this Contest, entrants agree to be bound by these Official Rules and the decisions of OnlineMedicalAssistantPrograms.net and the judges that shall be final and binding in all respects. These Official Rules are accessible throughout the Contest Period. Failure to comply with these Official Rules may result in disqualification. OnlineMedicalAssistantPrograms.net reserves the right at its sole discretion to disqualify any individual suspected of tampering with the entry process or the operation of the Contest; or to be acting in any manner deemed by OnlineMedicalAssistantPrograms.net to be in violation of the Official Rules; or to be acting in any manner deemed by OnlineMedicalAssistantPrograms.net to be unsportsmanlike or disruptive, or with intent to annoy, abuse, threaten or harass any other person. CAUTION: ANY ATTEMPT BY A USER OR ENTRANT OR ANY OTHER INDIVIDUAL TO DELIBERATELY DAMAGE ANY WEB SITE OR UNDERMINE THE LEGITIMATE OPERATION OF THE CONTEST IS A VIOLATION OF CRIMINAL AND CIVIL LAWS AND SHOULD SUCH AN ATTEMPT BE MADE, ONLINEMEDICALASSISTANTPROGRAMS.NET RESERVES THE RIGHT TO SEEK DAMAGES AND COSTS (INCLUDING WITHOUT LIMITATION, ATTORNEYS' FEES) FROM ANY SUCH PERSON TO THE FULLEST EXTENT PERMITTED BY LAW.
LIMITATIONS OF LIABILITY: OnlineMedicalAssistantPrograms.net assumes no responsibility or liability for (a) any incorrect or inaccurate entry information, or for any faulty, failed, garbled or jumbled electronic data transmissions; (b) any unauthorized access to, or theft, destruction or alteration of entries at any point in the operation of this Contest; (c) any technical malfunction, failure, error, omission, interruption, deletion, defect, delay in operation or communications line failure, regardless of cause, with regard to any equipment, systems, networks, lines, satellites, servers, computers or providers utilized in any aspect of the operation of the Contest; (d) inaccessibility or unavailability of the Internet or any combination thereof, or; (e) any injury or damage to participant's or to any other person's computer which may be related to or resulting from any attempt to participate in the Contest or download any materials in the Contest. If, for any reason, the Contest is not capable of running as planned for reasons which may include without limitation, infection by computer virus, bugs, tampering, unauthorized intervention, fraud, technical failures, or any other causes which may corrupt or affect the administration, security, fairness, integrity or proper conduct of this Contest, then OnlineMedicalAssistantPrograms.net reserves the right at its sole discretion to cancel, terminate, modify or suspend the Sweepstakes in whole or in part. In the event of cancellation, OnlineMedicalAssistantPrograms.net will randomly award the prizes from among all eligible, non-suspect entries received prior to cancellation.
PRIVACY: Personal information collected through this promotion is subject to OnlineMedicalAssistantPrograms.net's Privacy Policy. In addition, as a condition of entering the Contest, each entrant gives consent for OnlineMedicalAssistantPrograms.net to make his or her profile publicly available, to obtain and deliver his or her name, address and other information to third parties for the purpose of administering this and complying with applicable laws, regulations and rules and to announce the winners online and via other media, and to use the winner's name and photograph in such announcements without restriction.
PUBLICITY RIGHTS: By entering the Contest (except where prohibited by law), entrants consent to the use of their names, pictures, likenesses, in advertising, promotion and marketing materials throughout the world, including on the Internet, by OnlineMedicalAssistantPrograms.net, without additional compensation, notice, review, or approval. Nothing contained in these Official Rules obligates OnlineMedicalAssistantPrograms.net to make use of any of the rights granted herein and winner waives any right to inspect or approve any such use.
GOVERNING LAW/DISPUTES: This Contest, these Official Rules, and any dispute related thereto (whether for breach of contract, tortious conduct or otherwise) are governed by the laws of the United States without regard to conflicts of laws principles. Any legal action, suit, proceeding or dispute in connection with this Contest (whether for breach of contract, tortious conduct or otherwise) will be brought and resolved exclusively in the state or federal courts of the United States and each entrant accepts and submits to the personal jurisdiction of these courts with respect to any legal actions, suits, proceedings, or disputes arising out of or related to this Sweepstakes. If any provision(s) of these Rules are held to be invalid or unenforceable, all remaining provisions hereof will remain in full force and effect.
Except where prohibited, as a condition of participating in this Contest, each entrant agrees that any and all disputes that cannot be resolved between the entrant and any Released Party, claims and causes of action arising out of or connected with this Contest, the prize awarded, or the determination of the winner must be resolved individually, without resort to any form of class action. Further, in any such dispute, under no circumstances will an entrant be permitted or entitled to obtain an award for, and hereby waives all rights to claim punitive, incidental, or consequential damages, or any other damages, including attorneys' fees.
In the event of a dispute concerning the identity of a participant, the participant will be declared to be the authorized account holder of the e-mail address provided to OnlineMedicalAssistantPrograms.net at the time of initial participation (i.e., registration for the Contest), but only if that person meets all other eligibility criteria, otherwise the entry may be disqualified and any potential prize won will be forfeited in OnlineMedicalAssistantPrograms.net's sole discretion. An authorized account holder is defined as the natural person who is assigned to an e-mail address by an Internet access provider, online service provider, or other organization (e.g., business, educational institution, etc.) that is responsible for assigning e-mail addresses for the domain associated with the submitted e-mail address. The potential winner may be required to provide OnlineMedicalAssistantPrograms.net with proof that he or she is the authorized account holder of the applicable e-mail address. If a dispute cannot be resolved to OnlineMedicalAssistantPrograms.net's satisfaction, the entry and individual or individuals may be deemed ineligible in OnlineMedicalAssistantPrograms.net's sole discretion.
Scholarship Winner Spring 2021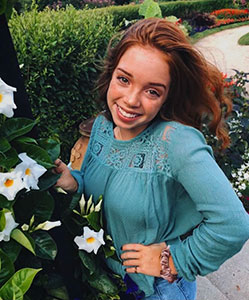 Scholarship Winner
Spring 2021
Danielle Miller
Marquette University
Biomedical Sciences – Undergraduate Health Sciences
"Thank you for your email I am so honored!"
As healthcare systems deal with an unprecedented level of demand, providers are looking for every opportunity to improve efficiencies, both on the the administrative and direct patient care sides of the business. Medical assistants are expected to be a big part of that.
Medical Assistants are an innovation to the health care system. The essential work of the Medical Assistant makes it easier for the MD's, nurses, and other members of the well oiled health care unit to provide quality patient care in a meaningful way. The pandemic most certainly provided a huge strain for the medical field. Being presented with such a large scale, everchanging problem required for extreme adaptability in the hospital. I am an EMT in inner-city Milwaukee, one of the most segregated cities in the united states. I have seen,, first hand, how the pandemic has been for the various hospital workers in my community, and most of the people I work with in my day are the MAs. They really are so important for keeping the system running, and providing other team members the means to have that flexibility that was so imperative in this pandemic. I am currently working on weekends, volunteering in the mornings at a day shelter medical clinic for those suffering homelessness, and then studying and working on my studies in the time after that. I know what I want and what I need to do to get there. Being an MA is where I am going, and this scholarship would help provide me the means to get there so that I can continue to be the best health care provider I know I can be.
<!- mfunc feat_school ->
Sponsored Listings