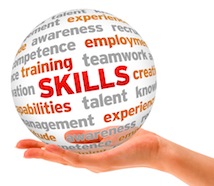 Many medical assistant training programs require the completion of an internship. Even if this is not a requirement of your program, however, there are some very compelling reasons why you should consider completing an internship. Medical assisting is a complex and variable career…one that typically offers increased rewards based on experience and ability. Completing an internship can greatly enhance your value and skill in a number of ways. These include:
<!- mfunc feat_school ->
Sponsored Listings
Increased Professionalism
A quality internship could be one of the fastest ways to broaden your professional skills, many of which are valuable in all professions. While serving as an intern, you can hone your communication skills, administration knowledge, and real-world medical experience. In addition, you will likely have access to the latest medical tools and instruments as well as cutting edge computer programs. As an intern, you will get an insider's look at the actual type of job atmosphere that you will work in throughout your career.
On-the-Job Experience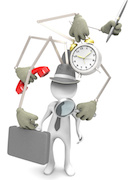 There's no educational replacement for hands on experience. Finding a company to take you under their wing, and getting your hands dirty is one of the best resume builders you can acquire. If you choose your internship carefully, you can gain invaluable work experience that will help you build a top-rate professional image. In addition, a good internship will help you discover your strengths and overcome your weaknesses so you will be a vital part of any medical team.
Resume Building

Competition can be fierce for the best medical assistant positions. As such, it is vital to build as impressive a resume as possible before looking for a permanent job. When potential employers see that an applicant has internship experience, they are more likely to take notice because they know that internships provide a deeper understanding of the healthcare industry. Including internship experience on a resume demonstrates that you are fully prepared to hit the ground running in a highly professional manner.
Time Management Skills
As a medical assistant, you will be required to arrive promptly to work each day and to complete all assigned tasks within a given time frame. Working as an intern will help you get in the swing of following rigid timetables, multitasking, and keeping all deadlines organized. In short, this experience will greatly enhance your time management skills, making you a much better medical assistant throughout your career.
Self-Discipline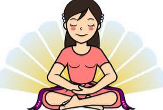 While a training program will undoubtedly teach you academic self-discipline, the work discipline you need can only be attained on the job. By completing an internship, you can hone these skills and become a motivated, self-directed employee that any employer would love to hire.
Opportunity for Employment
Many employers take on interns as potential future employees. Choosing the right internship can help you get a foot in the door with an employer for whom you would like to work. In addition, this experience allows you to showcase your dependability, knowledge, and professionalism in a much more concrete way than you can ever express in a resume and cover letter alone.
Mental Preparation
Even in the best job, you will likely experience some difficult coworkers and patients. Working as an intern allows you to develop positive attitudes and communication skills that will serve you well throughout this ever popular career. In addition, displaying a positive outlook and attitude as an intern can help you land a permanent position or receive a valuable recommendation for other employers.
Increased Earning Potential

An increasing number of employers base medical assistant salaries on experience and skill. When you provide evidence and recommendations from your internship experience, you are showing that you have all of the qualifications of a valuable employee. In many cases, this will lead employers to offer you a higher income than is offered to those who have less experience.
Deeper Understanding of the Field
Knowledge of the medical assistant career that is gained from books and classes is vastly different than that gained by real-life experience. While formal education is vital to medical assistants, working in an internship will allow you to understand the field and the objectives of a medical facility in a much deeper and more meaningful way than attending classes alone.
Increased Self-Confidence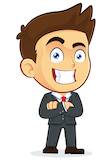 Confidence can make all the difference between a successful job interview and an unsuccessful one. When you complete a medical assistant internship, you will gain the sense of accomplishment and personal confidence that can only be gained by effectively completing the everyday aspects of the job. This belief in your own professionalism will translate to your speech and demeanor, allowing you to easily present yourself as a competent medical assistant.
Even if your training program does not require that you complete an internship, there are many reasons why you should consider doing so. Completion of a good internship will help you grow and develop as a true professional who is ready for any future challenge.