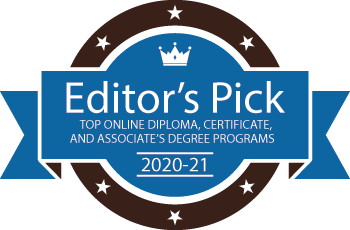 Medical assisting is only one of many professions benefiting from the explosive growth in the American healthcare industry today. But there's a key difference between medical assisting and many other health professions – becoming an MA is one of the fastest and least expensive ways to get into a stable job with a comfortable income in an industry known for expensive degree programs and long residencies.
As part of an industry being propelled ever onward by technical advances, an aging patient demographic, and higher expectations for quality services, medical assistants are enjoying all the benefits of high employment rates and strong salaries, but without the big front-end investment of time and money for career training.
The healthcare industry is a $12 trillion global juggernaut, and accounts for around 18% of the total Gross Domestic Product here is the U.S. according to the Centers for Medicare and Medicaid Services. And it's not going to do anything but go up from here. Even in the immediate-term, consulting firm Deloitte expects another 5% growth between 2019 and 2023… that's a lot of money circulating, and a lot of new jobs coming online.
But that proliferation of people coming into the healthcare industry can mean stiff competition for the top medical assistant jobs. If you want to be the applicant with the full gambit of administrative and clinical skills doctor's offices and hospitals look for so your resume and cover letter ends up on top of the pile, it means getting an education at a top school that employers recognize for providing the right kind of training.
It only makes sense to go with one of the best programs available to you, and that's exactly what you'll find here.
<!- mfunc feat_school ->
Sponsored Listings
A Wide Range of Options For Online Medical Assistant Studies
Programs that are eligible for accreditation – and that will make you eligible for professional certification – fall into one of three categories. They have different strengths and requirements, however, so it's important to consider each type carefully to make sure you go with the option that lines up with your career plan.
Diploma
Certificate
Associate's Degree
Associate's programs offer a genuine college degree in the field, giving you both a solid general and specialty education that, in some cases, can even be leveraged into a four-year degree program later on. As a rule, associate of science (AS) programs allow credits to be easily transferred into a bachelor's degree, while associate of applied science (AAS) programs are designed specifically for career preparation and aren't as well-suited to be a steppingstone to a bachelor's. In all cases, the associate's degree represents the longest and most expensive option, but it's also the one that provides the broadest skills and that gets the most respect from prospective employers.
The difference between diploma and certificate programs is less clear-cut. In fact, there really is no official difference between the two that is recognized industry-wide. Schools set their own rules when it comes to the number of credits and exact curriculum for these shorter programs, and though these things can be quite different from state-to-state, they tend to be pretty consistent for all schools within a given state.
Both programs are far shorter than a full two-year degree, generally taking several months, but less than a year to complete. Certificate programs generally have fewer credits, but not always. The parameters of a diploma or certificate program can vary quite a bit depending on the school offering them, so despite being similar, you can't really make a true apples-to-apples comparison between the two.
Instead, it may be best to think of diploma and certificate programs as both being a viable option if you're looking for a shorter, less costly alternative to an associate's degree, giving you a faster, less expensive, but less comprehensive path to becoming a medical assistant.
Though there are as many similarities as differences between certificate and diploma programs, the general tendency for certificate programs to be the shorter, more abridged, and less expensive of the two led us to categorize them separately here on this list. If you've made up your mind that a two-year associate degree is more than you want to get into, the question of whether to go with a certificate or diploma usually boils down to nothing more than which of the two is available in your area.
Any of these three types of programs can provide the training you need to be job-ready, and all of them can meet the requirements for professional certification.
Even in a Hands-On Profession Like Medical Assisting, Online Courses Can Be a Part of Top-Quality Programs
Of course, attending a top school means you are going to have some steep academic hills to climb, and that's going to pull you away from your other commitments for a year or two, whether that's work, family, or both.
That's why it often makes sense to choose a program with at least some online courses. Although the academics will be just as rigorous as a fully on-campus program, the actual course schedule and attendance options save hours in your day that you would otherwise spend sitting in traffic before doing even more sitting in a classroom. And because most online offerings are asynchronous, you can tackle your coursework at the time of day that works for you. Online courses simply give you more options and a greater level of freedom, and that makes for better focus on your coursework and better results from the program overall.
Of course, in any kind of program designed to prepare you for a patient-facing position that involves a lot of hands-on work, you can't get 100% of your training online. Real-world, face-to-face experience in delivering patient care is critical, which is why even medical assistant programs that are promoted as being "online" are typically hybrid, blending online courses with on-campus meet-ups with instructors and classmates for skills training and lab days.
You'll take courses online in administrative and knowledge-based subjects like:
Medical billing
Medical records systems
Office organization and management
But when it comes to key medical care skills, you'll typically be expected to learn and practice them on-site, in-person. That includes hands-on clinical task like:
Blood draws
Patient examination
Performing injections
The Importance of Certification for Medical Assistants, and Getting Your Training Through an Accredited Program
Most roles with extensive patient contact are moving toward a model requiring professional certification, and medical assistants are no exception. Although it's not a legal requirement to become certified, more and more jobs in the field are making it a hiring requirement.
You can earn certification as a medical assistant from one of three different organizations:
Of course, not just any program will qualify you for those certifications, which is why it's important to be picky. The good news is that any program with the right accreditation will meet the qualifications for any of them, so that's where we started looking in our search for the very best programs available:
That gave us a pool of about 1,100 total programs to consider, offered through nearly as many schools.
Both of these accreditors look at a wide range of important elements in each program, including:
Curriculum and instructor standards
Truth in advertising and financial lending practices
Admissions requirements and processes
Grading and administrative procedures
Laboratory and school resources for teaching
Instructor hiring and evaluation
What We Looked for When Picking the Top Online Medical Assistant Programs
Accreditation isn't the end of the story, though. For the purposes of selecting the online programs worthy of being called the best, it was just the beginning, in fact. When you are looking for the very best programs in the country, a specialty accreditation just opens the door. After comparing all accredited programs in each of the three categories, we built a list of the top programs by looking at the key characteristics we know mean the most to students:
Flexibility in the Way Courses are Delivered
If you are looking at online programs, then you're interested in flexibility. But there's more to flexibility and convenience than just remote classes—we looked for programs that had multiple, flexible start dates throughout the year to allow you to begin when it's most convenient for you.
But that's not the end of the flexibility and convenience story either. Since even these online programs are going to have some on-campus requirements, a truly flexible program is one that considers student work schedules by offering choices between day, evening, and weekend attendance. Some programs even extend this consideration to any synchronous online courses that may be included in the program. Programs that also offer a part-time option really go above and beyond to make their programs convenient and accessible.
Comprehensive Curriculum
Medical assisting can cover a wide range of skillsets and expertise, so programs that give you an education on every possible angle of the profession always got a second look. Programs that include everything from extensive administrative coursework to in-depth clinical and direct patient skills open up your employment options and make you the go-to person in the office for anything your employer might need help with.
Some programs have a specific focus on either the administrative or clinical side of medical assisting, and that by itself was not a disqualifier. We were glad to include these more narrowly focused programs, but held them to a similar standard. If it was a medical office-focused program, we looked for courses that cover some specialized skills like billing and coding… if it was a clinically focused program, training in skills like phlebotomy caught our attention.
Reputation
Chances are, programs that have been around for a long time have earned their spurs in the profession, so we favored those that have a solid history behind them and favorable ratings from major third-party ranking agencies like U.S. News & World Report.
Student Outcomes
We know that having a long history of preparing medical assistants for the workforce only carries weight when there's a strong track record of producing graduates that are successful at every phase of their career perpetration. A strong track record of getting students through the curriculum and certified is the true sign of a top program.
That's why for any school that made the information available, we also looked at retention rates, graduation rates, pass rates for the CMA and RMA certification exams, and job placement rates, seeing how each school stacked up against the competition and giving strong preference to the ones with the best student outcome data.
Additional Student Support and Services
Top programs like these are noted for academic rigor; you're not going to skate through them. But any good student-centered program also recognizes that every student is an individual, so it takes individualized support through instruction and career counseling to see students through a program so they can come out on the other side with the best results.
Whether it's additional resources available for tutoring or extensive job placement assistance, all these schools give you the help you need to succeed.
Editor's Pick for the Best Online Medical Assistant Certificate Programs
Editor's Pick for the Best Online Medical Assistant Diploma Programs
Editor's Pick for the Best Online Medical Assistant Associate Degree Programs
<!- mfunc feat_school ->
Sponsored Listings